Trendy Bathroom Remodel Works
Vacaville Bathroom Remodel
Trendy Bathroom Remodel Works has come into the fold as one of the rapidly rising design and home renovation companies in the Vacaville CA region. From the get-go, our goal has and still is – to offer homeowners throughout the Vacaville local with trustworthy and reasonable options of remodeling their houses. Our business model provides homeowners with an all-inclusive design and remodeling service, with a focus on wholesome bathroom and kitchen remodeling. We cherish vision, service, and quality, and we stand by these doctrines. In every job we undertake, we prioritize your vision first and go all-out to deliver you the highest level of quality and service.
Your house is a depiction of who you are as a person. For this reason, you'll want to work with a team of reliable professionals to transform your house into what you have envisaged. Call us TODAY! We'll be more than happy to hear from you and your ideas and give recommendations on the best course of action that'll turn your dreams into reality.

Trendy Bathroom Remodel Works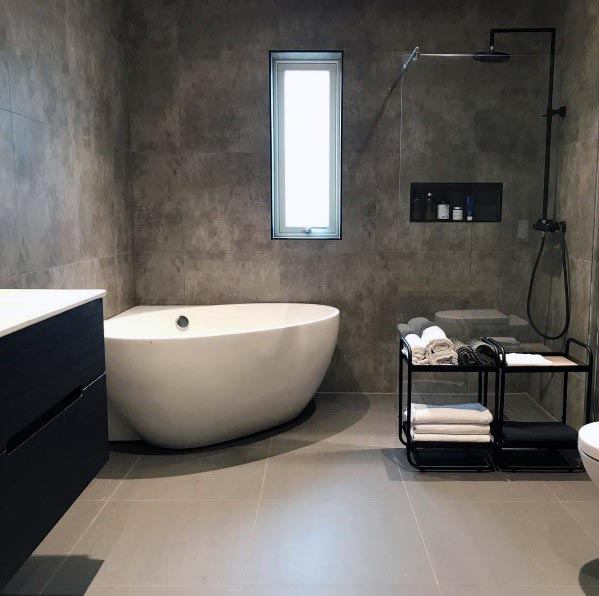 We take pride in saying that our Trendy Bathroom Remodel Works professionals have, so far, remodeled bathrooms for more than 500 clients. Our objective is to offer top-notch and transparent customer service that ensures each of our clients gets the finished bathroom they want. Atop our expansive background, we utilize the preferred materials our clients desire to finish projects which ensures customer satisfaction.
We make it our mission to work alongside our clients throughout every stage of the project. We want to keep you in the loop on the happenings of your bathroom remodel, and we value your opinion when it comes to selecting the lighting options, vanity, and other aspects you may want. We'll make an on-site visit to your premises to evaluate the current state of your bathroom. We'll deliberate what you have envisioned for your bathroom remodel and come up with a plan to achieve that goal. Get in touch with us now to get a non-obligatory FREE quote.
Our Approach
At all times, we strive to make our partnership smooth. We follow a simple procedure that will make it easy to work with us. The following is all that we both need to do to give you the best bathroom remodel.
Contact us
Get an expert to inspect your bathroom
Receive our recommendations
Approve our quote
Do the Remodeling work
Trendy Bathroom Remodel Works delivers a wide selection of services from complete bathroom designing to complete bathroom remodeling, and we are equipped with all the requisite materials and resources to finish your bathroom remodeling project in Vacaville. Some of the services we provide include:
• Bathroom Renovation
• Small Bathroom Remodel
• Glass Shower Doors Installation
• Home Renovation
• Handyman Services
• Shower Remodel
• Waterproofing
• Toilet Installation and Remodel
• Frameless Shower Installation
• Walk-in-Shower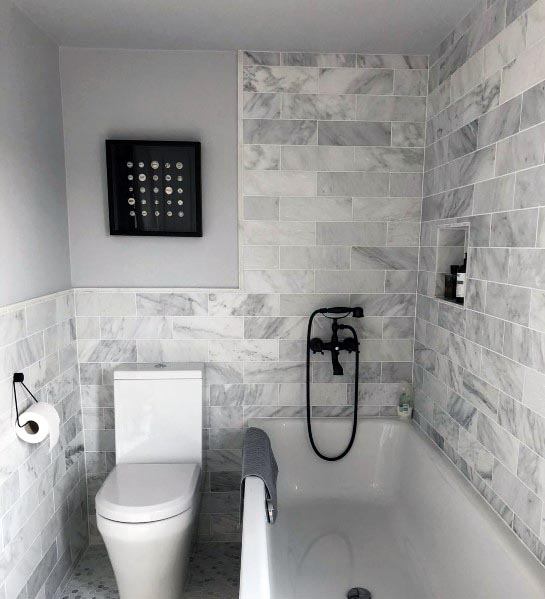 The bathroom design you have always envisaged doesn't necessarily have to remain a dream for the rest of your life. Allow us at Trendy Bathroom Remodel Works to bring forth that dream into reality with our complete bathroom remodeling services. We can improve your existing space to a more contemporary one, we can completely change your space. We can guide you in choosing new fixtures, new lighting, new bathroom cabinets, and anything else that you may desire.
In the case of bathroom walls, you should be aware that the rear of the shower creates an ideal breeding ground for mildew, rot, and mold. For that reason, it may be in your best interest to use the moisture barrier before you complete the fitting on the finished wall. In that manner, water droplets won't be able to reach the wall.
After getting back home after the rigors of the day, there's nothing as relaxing as soaking your body in a nice, warm bath. The proper bathroom design is very important when remodeling your home because it can act as an excellent source of relaxation and tranquility.
With the aid of our expert crew, you'll be better placed to design a bathroom that satisfies all your needs. We will use our extensive experience to give you great design ideas and pointers and guide you through the entire process, to guarantee the desired upshot and your total satisfaction. Regardless of your project involves refurbishing a space, including another room, or a dream home renovation from top to bottom, you can trust that our skilled contractors will make your dream a reality.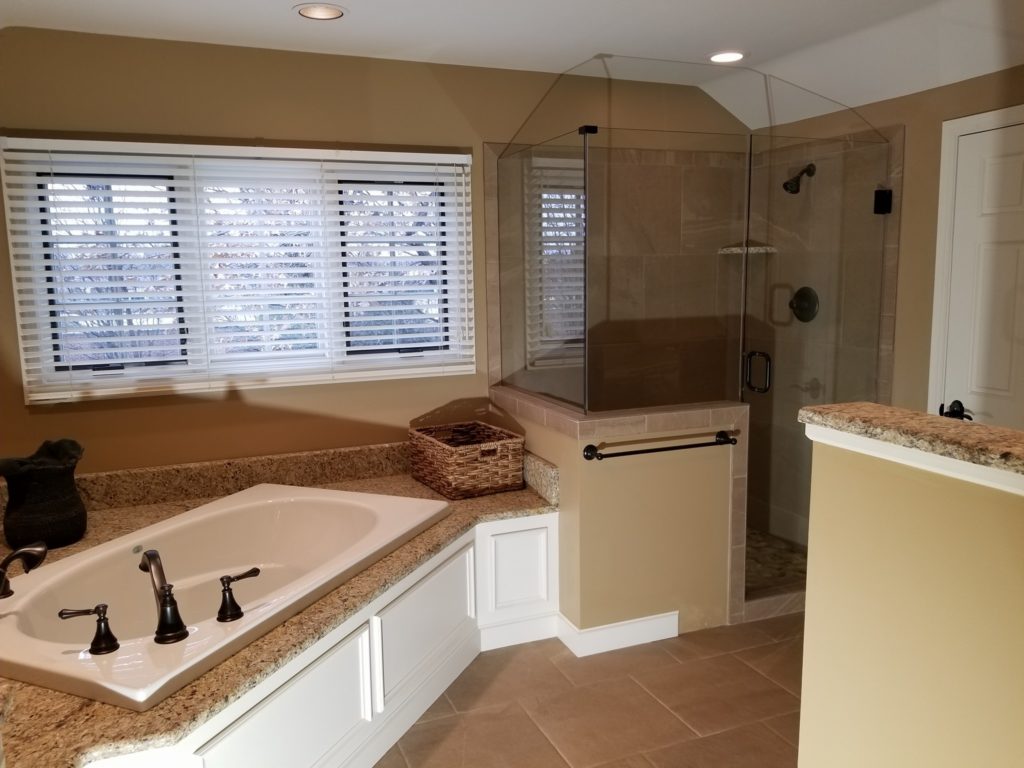 Glass Shower Doors Installation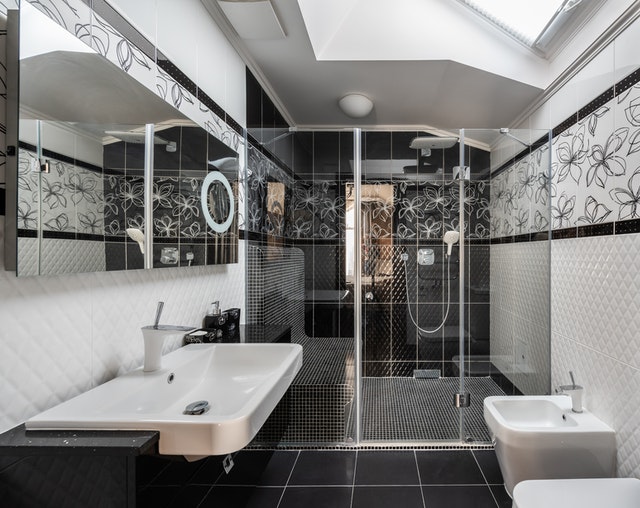 We deliver a broad range of shower doors and inclusions that add an increased degree of both functionality and beauty to almost any bathroom. Regardless if you want a conventionally framed fixture, bespoke frameless designs, or anything in between, you can count that we at Trendy Bathroom Remodel Works have got you covered. Our objective is to deliver only the best and up-to-date products on the market at competitive prices. With a wide selection of bespoke glass choices and hardware at your fingertips, we are your go-to service provider!
Some of the commodities we have on stock include:
• Shower enclosures with u-channel
• Shower enclosures with clamps
• Semi-frameless showers
Regardless if you want to include some additional space in your existing home, or build your new house altogether, we at Trendy Bathroom Remodel Works are the best option for you because we can deliver exactly what you are looking for. Creating any new structure, as a complete or additional build can be hard and at times exhausting, therefore, you want to be in liaison with somebody you can rely on.
Our expert team of designers will assist you in coming up with a new, pragmatic vision for your home, from adding new office space, storage space, playroom, or a new room for your little one, we can totally assist you to level up your existing structure into a space that you and your loved ones will be proud to call home.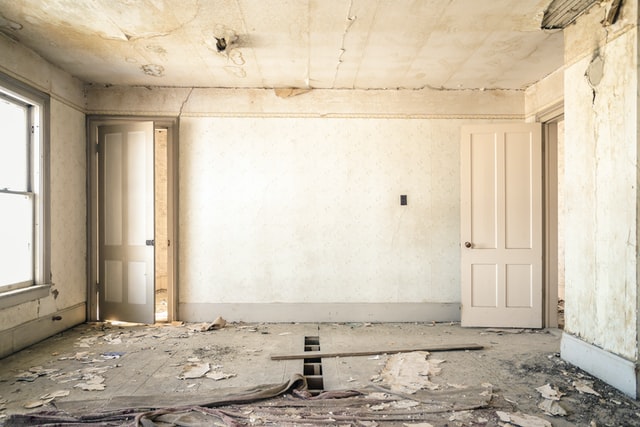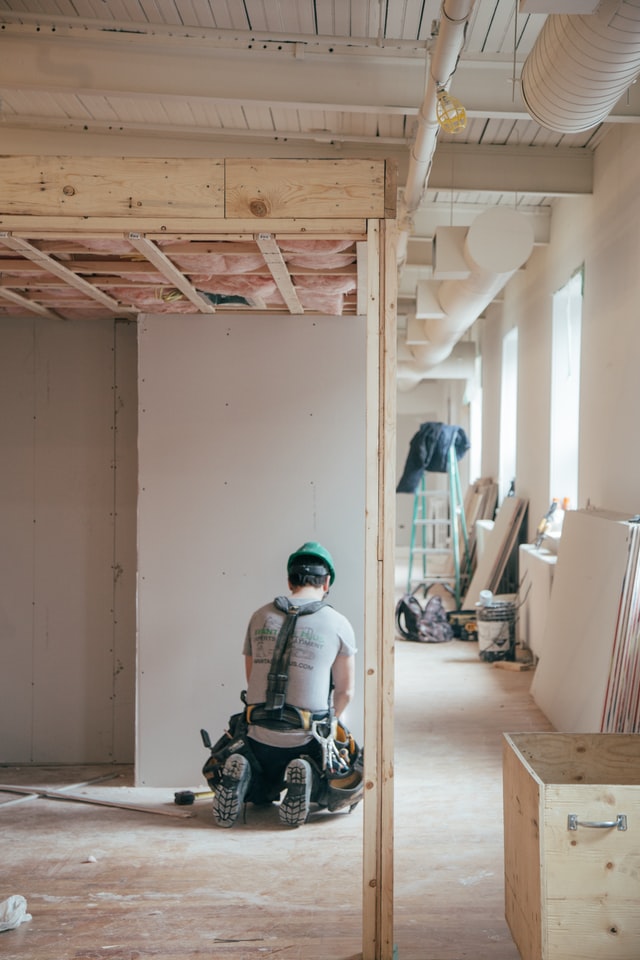 Upon owning a home, it's expected for it to have some sort of structural or foundation problems. It's almost inevitable that you'll experience flooring issues, tile damages, cracked drywall or doors, and a whole bunch of problems. If and when you encounter any of the aforementioned issues, you should make a point of contacting Trendy Bathroom Remodel Works for top-notch handyman services in Vacaville CA. We honestly don't see any need for you to take the frustrating DIY route when you can just reach out to us to get all your handyman needs met. With us, you can be assured of exemplary yet competitive services that you can always tilt to your advantage.
Some of the scenarios where you might require our services include:
1.Installing roofs
2.Repairing drywall
The place you shower every day shouldn't be monotonous. Instead of having a dull and old-fashioned shower, you should strive to make it exciting and fun with an awesome design by doing a renovation job on your bathroom. A shower remodel should change your shower with ease but you need to enlist professionals for all your shower remodel wants.
Reach out to Trendy Bathroom Remodel Works NOW if you want to get quality shower remodel services. With our vast experience, you can rest easy knowing that you'll receive the best outcome. We are well-aware of what needs to get done and how to do it effortlessly.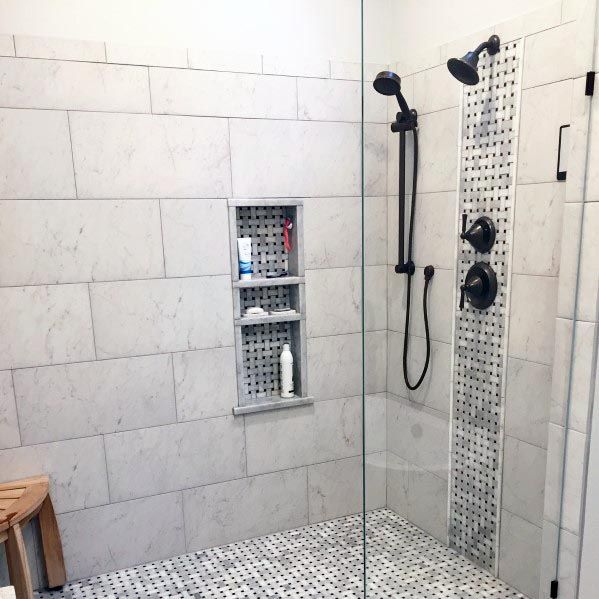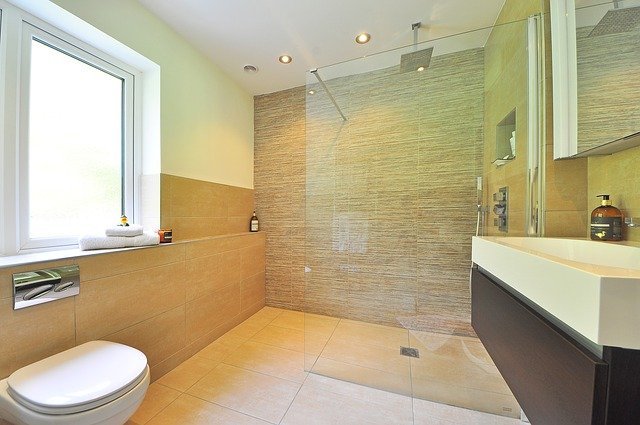 Vacaville waterproofing basically refers to the waterproof membrane that is placed under the shower's surface. This membrane is specifically fabricated to catch and prevent any water or moisture that permeates through the grout lines and shower tiles. It functions much like a container beneath a shower and should safeguard the surrounding areas from getting any water damage.
There are a variety of reasons why these shower waterproofing materials may malfunction, some of which include poor installation, other workers putting items on the waterproofing membrane while construction is going on, the tiler starting work too soon before the membrane has had enough time of drying. What's more, the shower waterproofing membranes are susceptible to breaking down as time lapses.
Toilet Installation and Remodel
Do you live in the Vacaville CA area and are searching for a toilet repair and installation service? With Bathroom Remodel Works, you can be assured of getting cost-effective solutions to all your bathroom repair wants. Our experts can effectively deliver common toilet repair and installation solutions. Regardless if it's a large-scale or small-scale job, you can totally depend on us given how we only hire trained and certified professionals.
We also deliver bathroom and bathtub remodeling and refinishing services through our skilled handymen who've got the experience and skill to complete the job to satisfaction. We can assist you with your bathtub refinishing, toilet repair, and bathtub installation.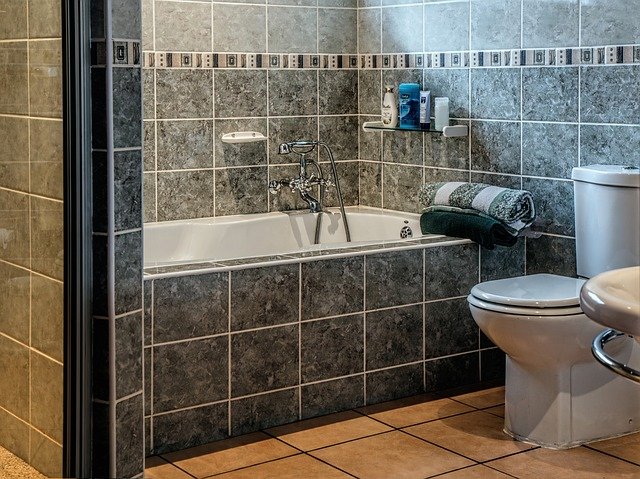 Frameless Shower Installation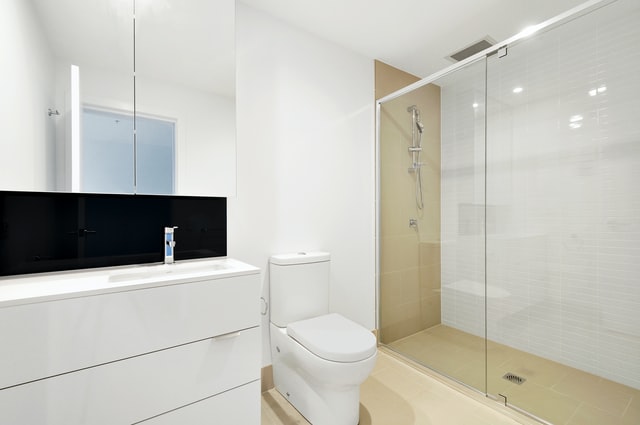 Over recent years, frameless showers have received traction among many upscale homeowners. If you want to remodel or install your bathroom with a frameless shower door, then we at Trendy Bathroom Remodel Works should be at the top of your list. They will easily add elegance and aesthetic value to your bathroom.
We create our shower glass so we can design a new and contemporary appearance for your shower without the unappealing aluminum channeling. Once these additional metals are removed, you can enjoy a sleek and cleaner frameless shower door. To get the best upshot for your frameless shower door, get in touch with us today.
Over recent years, frameless showers have received traction among many upscale homeowners. If you want to remodel or install your bathroom with a frameless shower door, then we at Trendy Bathroom Remodel Works should be at the top of your list. They will easily add elegance and aesthetic value to your bathroom.
We create our shower glass so we can design a new and contemporary appearance for your shower without the unappealing aluminum channeling. Once these additional metals are removed, you can enjoy a sleek and cleaner frameless shower door. To get the best upshot for your frameless shower door, get in touch with us today.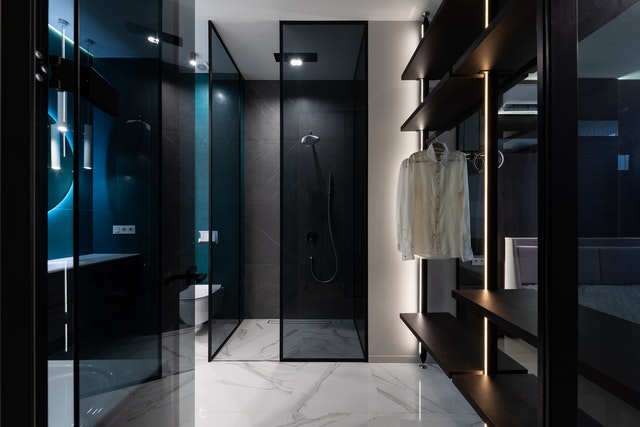 If you are searching for top-notch customer service, exemplary workmanship, and expansive experience, then we at Trendy Bathroom Remodel Works are your go-to guys. Our professionals have assisted clients across California for several years now, and we take pride in saying that we continue to be the premier option for those who want a quality bathroom addition or bathroom remodel.
We at Trendy Bathroom Remodel Works have been around the block for over a decade now. Our work ethic, coupled together with our vast experience in the field, enables us to continually serve our customers and deliver the outcomes they desire. We attribute this to the sort of work we do and the relationships we have fostered with our clientele. We provide bespoke services that guarantee you get the bathroom design you've always dreamt of.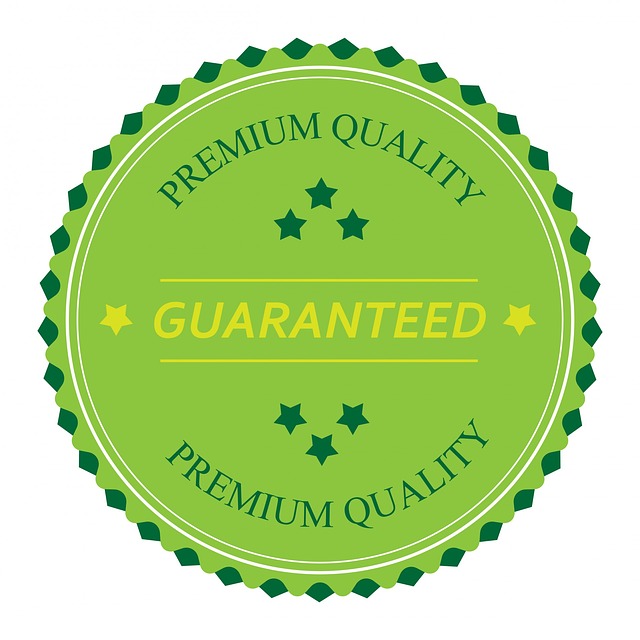 We had our bathroom renovated with Trendy Bathroom Remodel Works and it was exactly what we had in mind. The representative we spoke with was very receptive and patient with us, as he answered each and every one of our million questions. He assisted us to select each tile and didn't pressure us to make a decision until we found the tile we wanted. The on-site team also behaved very professionally. Their operations were seamless and they always cleaned up after themselves. The prices were also very competitive. They delivered exactly what we had envisaged.
I recently bought a home in Vacaville and wanted to transform my garage into a livable area for my sister. After talking to several contractors for my project, I finally stumbled upon Trendy Bathroom Remodel Works! It was the best thing that ever happened to me and my sister.
Words cannot describe the exemplary service I received from Trendy Bathroom Remodel Works. The crew is super-friendly friendly and professional. The team that undertook the project was very hardworking, polite, knowledgeable, and had a solid grasp of the entire remodeling job. We wanted our bathrooms and kitchen renovated with a lot of variations and they completed everything we wanted to satisfaction. Disruption to my normal routines was very negligible and everything transpired seamlessly. Thanks a lot for your hard work!
You can get the ball running by coming to our bathroom showroom to check out the best components that meet your budget. Our designers will guide you in making the best choice suited just for you. Regardless if you want a TV installed in your gas fireplace or shower, we can assist. We are specialists at what we do and our vast experience will guarantee you a magnificent job. If you want to get top-tier bathroom remodeling services, don't hesitate to reach out.
A bathroom that doesn't satisfy your desires can prove to be very frustrating. What are you waiting around for? We at Trendy Bathroom Remodel Works provide expert bathroom remodeling service at reasonable prices to make sure that we can assist all our customers across Vacaville CA get their preferred bathroom design.
What Next?
Vacaville bathroom remodel is here to help you. We are the experts in bathroom remodeling. And with our help, you'll get everything that you would desire to have as far as bathroom remodeling is concerned.
Contact us now to receive our services @ (707) 204-6518

Trendy Bathroom Remodel Works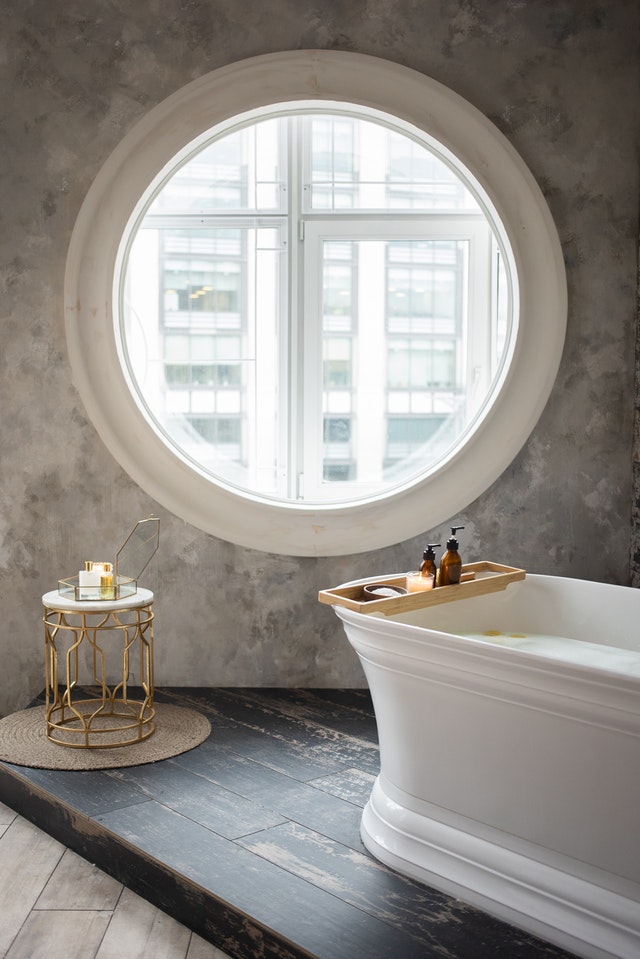 Frequently Asked Questions
Will Remodeling My Bathroom Increase My Property Value?
Yes, it will. A bathroom remodeling job will entail a significant amount of financial backing. Between the cost of labor and materials used, the cost of remodeling a bathroom will accrue quickly. However, the ROI is worth the trouble. Other than the added comfort and oy you'll gain, it will also increase your property value. A bathroom remodel project averagely adds the property value by around $9,000.
Should I renovate my whole bathroom or do it in stages?
If you're thinking about doing a bathroom remodel, it's best to do the project all in one swoop instead of doing it in stages. By doing so, you won't have an incomplete bathroom or have to wait for your dream bathroom to be a reality. However, if your budget is limited or you just have one bathroom, then doing the remodel in stages would be best.
What's the price of fixing my Leaking Shower?
The standard charge for sealing the shower will range between $395 to $595.
How long will it take to do a bathroom remodel?
This depends on the type of remodeling job you are going for. A full bathroom remodel will take around 2-4 weeks while a partial bathroom remodel can last between 5 to 14 days and will be contingent on the size, style, which the fixtures will be upgraded or replaced, the personnel doing the job, and whether it will need any structural, electrical, or plumbing changes.
Do I need to provide any parts for my toilet installation?
Yes. The installation price doesn't include toilet installation parts.